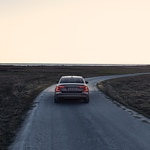 It is important to keep yourself safe while you are behind the wheel. Nearly 30 percent of people will be involved in at least one serious car accident in their life. However, you can stay safe in Vestavia Hills, AL by driving in the right vehicle. The Volvo S60 has several safety features, including the IntelliSafe Assist. This system has features that will monitor your vehicle in order to ensure that it maintains the appropriate distance.
IntelliSafe can also optimize braking and steering. This system can greatly reduce your chances of getting in an accident. Additionally, it uses the power of radar technology and infrared cameras. It can sense when there are animals, vehicles, and pedestrians near you.
There are also child safety features in the vehicle. The Volvo design has lush padding and breathable fabric, which will help keep your children safe and comfortable.